Top Tips: Three ways to save as health insurance costs increase
Sep 15, 2023
By Sophie Ryan, iSelect Spokesperson
(This is a sponsored post by iSelect )
The reasons Aussies have private health insurance are wide-reaching, but it comes at a cost, and one that's on the rise. This year, private health insurance prices are rising by an average of 2.9 per cent, which works out to be around $134 extra for a family policy annually, and around $60 a year more on average for singles.
While some of the country's biggest health funds delayed their premium increase due to ongoing cost-of-living pressures, unfortunately for many policy holders, this temporary financial relief is almost over. From October 1, some major insurers including Bupa, nib, GMHBA/Frank, and Defence Health (which combined have almost 40 per cent market share) will increase their prices.
So, if the price of your health insurance went up earlier this year, or is about to, what can you do about it? If the last few years has taught us anything, it's that you can't put a price on your health, right? Before you even think about ditching your cover altogether, consider the ways you could keep it and save money! Read on as we reveal our top tips.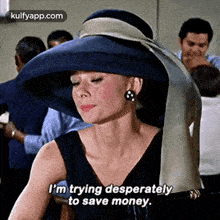 Time to shop around 🛍️
Make a coffee, sit down and go shopping! No, we don't mean spending more money online. Too often Aussies sign up for private health insurance and don't give it another thought. Recent research commissioned by comparison service, iSelect, found that 70 per cent of Aussies surveyed have either never switched or haven't switched their health insurance plan and/or provider for more than two years. Shopping around and comparing your plan/provider against a range of others for a better deal on offer could be one of the simplest ways to save money. In fact, the survey also revealed that of the policy holders surveyed who did switch their health insurance plan and/or provider within the last two years, 87 per cent say they either saved money or found better value, and we calculated that $448.80 is the average amount they're saving as a result!
iSelect General Manager – Health, Andres Gutierrez, said saving money isn't the only reason to compare options.
"If it's been awhile since you reviewed your policy, you may no longer have an appropriate level of cover or your plan may no longer suit your needs," Andres said.

"With price hikes across the board, many households are under significant financial pressure, so make sure you're not wasting money on outdated cover."
Offers, deals and freebies.
We all love a good deal, don't we? While you're shopping around, keep an eye out as some health funds may be offering incentives to attract new customers. From weeks free to waiting periods waived for some extras – now could be a great time to take advantage of any deals and offers out there.
Remember though, don't be blinded by a deal just because it's the cheapest. Make sure the policy is suited to your needs.
Your extras and excess.
These two letter E's can be two ways you could potentially save some of your hard-earned money! Let's start with the extras. Extras cover can help with the cost of a range of other health services such as dental, physio and optical and even some lifestyle and preventative health benefits. If you're not using any of these services though, then why should you pay for extras cover? You could save by removing your extras policy and sticking with hospital only. As for your excess, if you're fit and healthy and don't think you'll be heading off to hospital soon, you could go for a higher excess on eligible policies in exchange for lower premiums. Just a thought! 🤔
There you have it, three ways to save as health insurance costs increase. Confused? 😵‍💫 Don't know where to start? Help is out there! We know you're busy and have much better things to do with your time than compare different health insurance policies and providers, am I right? A comparison service such as iSelect* can do the hard work for you by comparing your current policy against a range of other policies and providers to see if you can find one better suited to your needs and budget. If you do decide to switch, they'll take care of it. Sounds good!
iSelect Health disclaimer
iSelect does not compare all health insurance providers or policies in the market. The availability of policies will change from time to time. Not all policies available from its providers are compared by iSelect and due to commercial arrangements, your stated needs and circumstances, not all policies compared by iSelect are available to all customers. Some policies and special offers are available only from iSelect's contact centre or website.
Click here to view iSelect's range of providers
1 Source: Based on weekly calculations included in Minister's media release (at https://www.health.gov.au/ministers/the-hon-mark-butler-mp/media/annual-private-health-insurance-premium-rise?language=en) multiplied by 52 weeks to reach an annualised figure
2 Sources: Tab 5, cells E13, J13, L13, X13 of Operations of Private Health Insurers Annual Report data 2021-22.xlsx (live.com) page 17 of State of the Health Funds Report 2022 (ombudsman.gov.au)
3 Source: iSelect commissioned i-Link Research to conduct a national online survey between 28 April and 3 May 2023. The sample is n=1,000 Australians 18+ years, with data weighted to represent the population by age, state and gender, and is representative of all Australian adults 18+  
4 Sources: nib Health Insurance | Health, travel, life, Private Health Insurance | Insurance Quote | Bupa, Uncommon Care is our bottom line | HCF