TOP 10 QUESTIONS ON ETHICAL INVESTING
Oct 14, 2022
This article is brought to you by Bloom
1. So we've heard about ESG investing - which takes into account the environmental, social and governance impact of investing, but explain to me how Climate Impact Investing is different to this?
ESG investing is the process of taking into consideration the environmental, social and governance impact of an investment. Basically ESG investing is avoiding investing in businesses with the bad stuff (a.k.a poor enviromental, social and governance practices). 🧐
However it's important to note that not all 'ESG' labelled investments take into account all three factors. This is because words like 'ethical' when used in relation to an investment have no fixed meaning. For example Another larger providers 'Ethically Conscious' ETF: Invests in a number of industries many might consider damaging (such as gambling) and companies such as Nestlé (responsible for over 1,000 cases of deforestation per day). You should always read the ESG methodology of an investment before investing your money.
Climate Impact Investing on the other hand only invests in companies and assets that are making a positive climate impact.
Here's a helpful graph showing the difference between the investment strategies.
Image Source: RIAA
2. For those new to investing, can you explain exactly what Climate Impact Investing is and how it works? 🤷🏻‍♀️
Climate Impact Investing is the process of investing in "organisations, projects or funds with the intention of generating measurable environmental outcomes" by decreasing global greenhouse emissions alongside creating a financial return."
Basically, Climate Impact Investing is a direct response to the climate crisis, by shifting investments and capital towards the industries and technologies addressing climate change right now.
According to the IPCC, the world is required to invest about 2.4 trillion USD 2010 every year until 2035 into the energy system (which is about 2.5% of the world GDP), to be able to limit global warming to 1.5°C. A more recent study done by the International Renewable Energy Agency (IRENA) found that energy transition investments will have to be even greater and "increase by 30% over planned investment to a total of USD 131 trillion between now and 2050, corresponding to USD 4.4 trillion on average every year." Basically we need a truck load of money between now and 2050 if we are to limit the effects of climate change.
No matter which way you cut it it's clear we have a climate change funding gap, and climate impact investing is one of the ways to address this.
3. For those who want to jump on the bandwagon of Climate Impact Investing, what's the easiest way to get started? 📉
There's a few ways you can get started. We think the Bloom Impact Investing app is one of the easiest and fastest ways to start investing in over 50 climate solutions and 90 assets in a single trade. Other than Bloom you can look into climate impact ETFs like Betashares or Ishares (Bloom already invests in these via our fund). You could also pick your own assets and curate your own portfolio through an online trading platform like CMC or Superhero. Of course this approach is a lot more hands on and requires a fair bit of research to ensure you're hitting your environmental and financial objectives / targets. 🤑
4. I know there's a lot of dodgy operators and investment funds out there that say you can make a positive impact with them, when in reality they are still investing in fossil fuels. How can I avoid investing in the bad stuff with the wrong people? 🙅🏼‍♀️
Uncovering greenwashing tactics is easier than you might think. Whether you're thinking about switching super funds, comparing ethical banks or scouting out ethical investment options, it's important to look beyond the ads and marketing slogans to check if it's truly an ethical and sustainable choice.
In broad terms, a few common red flags to look out for include:
🔴 High-level statements or vague definitions: be cautious of marketing messages that seem too lofty or 'good to be true' and always look for transparent data that backs up any ethical or sustainable claims made.
🔴 Buzzwords and 'eco' language: be wary of terms like 'eco', 'earth-friendly' and 'conscious' in the naming of products and always look for proof and facts that show what makes this bank, super fund or investment product a responsible choice.
🔴 Seals, labels and award claims: avoid taking 'eco awards' and certifications at face value and be sure to cross-check the validity of any statements that claim this product is 'the best environment choice' or an 'award-winning' fund.
The best way to make up your mind is to look for the full list of holdings (think of it as a food label with the full list of ingredients!). Most investment products should offer a list of holdings (or invetsments), so you can see the companies or assets they invest in (FYI, you can see Blooms full investment list here). For more tips and tricks on how to spot greenwashing in financial services read our full blog on the topic. 👈🏻
5. So, if I ethically invest, am I actually going to make money or am I just going to lose it and have to try and feel good about that because it's... ethical? 😵‍💫
Always remember that past performance is not indicative of future performance and the future performance of any investment is not guaranteed. However, looking at past data it's a common misconception that when ethically investing you will have to sacrifice financial returns. A recent study by NYU Stern Centre for Sustainable Business and Rockefeller Asset Management, found that:
In terms of positive screening and climate impact investing, previous performance has also been good. The Deloitte Cleantech Index report (DACT), (which tracks and reports on Australian listed cleantech stocks) has seen an 48.2% growth over the past three years. In comparison, the ASX200 has experienced 19.9% growth over the last three years.
6. Can I really make a difference with my money? How does climate impact Investing actually help me make a positive impact? 🥰
Many people don't realise that they already possess something that ultimately could change the world for the better.
It's sitting in your bank account, your wallet and between your couch cushions: it's your money! How we choose to save, spend and invest that money can have a significant impact on the world around us. Take for example the graph below that shows the impact you can have by using a keep cup everyday VS shifting your Super into an ethical fund. Using a keep cup on average would only save 0.02T of CO2e per year, compared to saving 5.81T of CO2e if you shifted your Super.
Graph source: Trucost & Future Super Carbon Transparency study 2020
If you choose to invest with Bloom you can feel confident about the impact your money makes because we're following the science. Our portfolio aligns with recommendations by two of the most robust climate science research organisations looking at ways to transform our economy to limit global warming—Project Drawdown and ClimateWorks. These independent knowledge pillars guide our positive climate impact modelling in-house.
Project Drawdown has modeled how society is equipped to transform to a better climate future today. It outlines 93 climate solutions and practices that can halt the production of greenhouse gases in our atmosphere by 2050. ClimateWorks research and climate action has supported critical sectors in transitioning to low-emissions solutions since 2009. Bloom isn't inventing benchmarks of it's own. It's following valid climate science.
7. Where can our ladies start if they want to 'clean up' and 'green up' their finances? ♻️
The best place to get started when looking at cleaning and greening up your finances is the big three - your Bank, your Super and your Investments.
🏦 Banking
Since 2016, 35 banks have invested $2.5 trillion into fossil fuels, in fact between January and June 2020, globally we saw the highest level of fossil fuel financing since the adoption of the Paris Agreement. Painting a clear picture that most banks aren't taking their commitment to net-zero seriously. In Australia alone between 2016 - 2020 the top four banks (ANZ, Westpac, Commonwealth Bank, NAB) supplied over $31 billion dollars in fossil fuel financing, with ANZ contributing 48% of that alone! So where does your bank stand? It can be tricky to get a full and accurate picture but this table can be a great place to start. You can also research your banks sustainability practices or get in touch and ask where they stand on fossil fuel lending.
💰 Superannuation
In 2022 the Australian Superannuation industry was worth a whopping $3.3 trillion dollars. It's a huge industry with massive influence over how our economies shift and grow. So while you might be spending your time avoiding single use plastic and sorting out the recycling, your hard earned money could be invested in coal via your Superfund. Looking into your existing Superfund and their current policies on fossil fuel investments is a great first step. You can use this tool from Responbile Returns to find some Superfunds that align with your values.
📈 Investments
Another way our money could be inadvertently fundng the climate crisis is through your investment choices. Whether you invest directly in companies, through a fund or an ETF, make sure you do your own research - even into the companies and funds claiming an ESG (environmental, social and governance) focus. A recent report found that at least two ASX-listed companies were being investigated for their 'greenwashing claims' - highlighting that many investment options out there are not true to label. Before investing your money make sure you do the research and look into climate friendly investment options.
8. How does Bloom Impact Investing actually work? Is it one Fund or several? And how can I get started with Bloom? 🤔
Bloom is a single Fund, with a diversified growth portfolio that invests in technologies and companies speeding up the transition to a better climate future.
Multi-asset means we have a combination of different investment types, from large innovative companies listed on the stock exchange to green loans and green bonds. Each asset class or type has a different risk and benefit profile.
Climate action is at the core of our investing strategy—think green investing across all asset classes. The Fund only invests in scientifically-proven Climate Solutions after thorough research. Every asset is not just ethically screened, it positively impacts the climate as per the best climate research models. The picks are geographically-diverse with many solutions from the entire globe, but also lots of companies and clean energy projects right here in Australia.
Bloom helps you invest in climate impact projects, cleantech stocks, green bonds and greentech companies making a positive impact, all through an easy to use app.
9. Can you share with me with the top 5 companies you're really excited about and why? 🏢
There's so much to be excited about in this space. Cleantech and renewable energy is such a fast moving and innovative sector, it often feels like there's a new and amazing piece of technology or initative emerging each and every week. However, if I had to pick my current top 5 they would be:
The Kilter Rurual Fund was founded in 2004 to build long-term value for investors through resilient farmland and water investments sustained by natural capital regeneration and climate change mitigation. The Murray Darling Water Fund invests in water entitlements in the southern Murray-Darling Basin to achieve the multiple objectives of securing water for agricultural users, realising a return and restoring threatened wetlands. It's worth noting, this fund is a bit harder to access directly, and is intended for institutional investors. However, we have just added it to the Bloom fund - which means you can get exposure to the Kilter Fund via the Bloom app.
Vulcan Energy is a critical mines company focused on the development of a Zero Carbon Lithium Project, and is executing on their plan to build a fully integrated renewable energy and battery-quality lithium chemicals project in Europe.
Vulcan's geothermal and lithium divisions are leaders in their field and continue to realise significant project milestones. The company is supporting Germany and wider Europe in securing a supply of sustainably sourced battery metals, as they try and become energy independent from Russia.
By 2024 Vulcan Energy is projected to sell up to 40,000 tonnes of lithium batteries domestically and in Europe which would support 1 million electric vehicles to get on the road.
Although waste and waste management might not sound like the sexiest investment, it's pretty crucial to the world decarbonisation process. Thats' why we love Cleanaway Waste Management Limited.
Cleanway is Australia's leading total waste management, industrial and environmental services company. They have served Australia for over 50 years, delivering solutions that offer extraordinary benefits not just to customers, but for the communities and environments we live in. Cleanaway, collects, processes, treats, recycles and safely disposes of all types of waste, and as of 2022 they have recovered over 29 Kilo Tonnes of plastic.
They have also recently partnered with Pact Group and Asahi Beverages to create Circular Plastics Australia (CPA), a joint venture to close the loop on PET plastic. This partnership creates valuable raw material - sourced from container return schemes across the country to be turned into new beverage and food containers.
Ecosave offers customers a 'one-stop-shop' for energy efficiency and renewable energy solutions. Ecosave designs, funds, builds and operates energy efficiency and sustainability capital upgrades for business and government clients across Australia, providing ongoing guaranteed cost savings and reduced carbon emissions. Previously ESCO, for 20 years, Ecosave has implemented 3000+ clean energy projects for businesses and governments across Australia and New Zealand. They most recently supported the Maroondah City Council to upgrade their Aquahub (Aquatic and Recreational Centre), leading to energy savings of 56%, thanks to utilising Ecosave's technology and solutions to lower its energy emissions. Again this project can be a bit tricky to access directly as it is for institutional investors (requiring a minimum $50K starting investment). However you can gain exposure to Ecosave via the Bloom fund.
My last pick is Vestas Wind Systems. These guys are a Danish manufacturer, seller, installer, and servicer of wind turbines that was founded in 1945. Vestas is leading the world in renewable wind energy, with +145 gigawatts of wind turbines in 85 countries. They design, manufacture, install and service these wind turbines across the globe, using data to interpret, exploit and forecast wind resources in order to deliver the best wind power solutions in the industry. By 2030 Vestas also wants to see a 45% reduction in CO2 emissions across their supply chains. Currently, the wind turbines themselves are between 85-90% recyclable. Vestas is working across their supply chain to make sure that by 2040 they have completely zero-waste turbines.
10. What are some renewable energy/ cleantech assets our ladies could invest in? ⚡️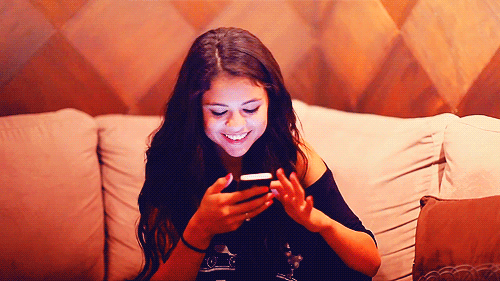 Sims LTD was founded in 1917, and is an innovative business focused on the circular economy by providing reuses of IT assets, curbside recycling and cloud infrastructure. In 2021 they experienced a 20.5% rise in sales revenue, with the highest selling product being ferrous metal for $4288.9 million.
🌱 Dec 31, 2021
🌱 Revenue: AU$7.74B
🌱 Earnings: AU$429.60M
🌱 Net Profit Margin: 5.55%
🌟 Why we like them: Sims is on a mission to decarbonise the Global Steel and Metal Industry, representing 7% of global greenhouse emissions (according to the World Steel Association). As of 2021, they have repurposed 2,100,000 units of cloud infrastructure.
Mercury NZ specialises in and generates electricity from 100% renewable energy sources like hydro, geothermal, and wind. It makes this electricity available through its retail brands Mercury and GLOBUG.
🌱 Aug 16, 2022
🌱 Revenue: *NZ$1.97B
🌱 Earnings: NZ$438.0M
🌱 Net Profit Margin: 22.19%
🌱 *NZ: New Zealand Dollar
🌟 Why we like them: Mercury is not only committed to reducing the emissions of New Zealanders, their looking inwards as well. Since 2015 they have been able to decrease their own total emissions by 40%, and their generation emissions (CO2e/MWh) have decreased by 49% over the same period.
With its Zero Carbon Lithium Project at the forefront, Vulcan Energy Resources aims to be the first net-zero, lithium producer worldwide. Vulcan Energy Resources strives to produce both renewable geothermal energy and lithium hydroxide from a single brine (a high-concentration solution of salt in water) source, and reduce high carbon and water usage during production
🌱 2021 Annual Report
🌱 Raise $120M through ESG investors
🌱 Process predicted to be net-negative through Pre-Feasibility test
🌱 Pilot lithium chloride plant has 90% initial recovery rate
🌟 Why we like them: They're reducing emissions across industry. By using Vulcan products, battery manufacturers will be able to avoid up to 700 kg of CO2 for a 50-kWh battery.
New Energy Solar is an Australian-based company that acquires, owns, and manages large-scale solar generation facilities. Since its inception in 2015, New Energy Solar has sought to create a positive social impact through its generation of renewable energy, whilst continuing to grow financially through the sale of this energy. The company hopes to diversify into other renewable energy sources such as wind, hydroelectricity, and geothermal power, and also invest in battery and energy storage technologies.
🌱 March 2022
🌱 Revenue: US$66.4M
🌱 EBITDA: US$47.7M
🌱 Owns 14 solar power plants
🌟 Why we like them: They successfully displace 1.08MT CO2 emissions per annum.
All four assets we've just listed can be accessed via the Bloom fund in a single trade.


The information on this website is prepared by Bloom Impact Investment Services Pty Ltd (CAN 651 965 098 AR 001294778), who is an authorised representative of Cache Investment Management Pty Ltd (CAN 624 306 430 AFSL 514 360) (Cache). Bloom's financial products are issued by Melbourne Securities Corporation Limited (ACN 160 326 545 AFSL 428 289), as disclosed in the relevant PDS. All information provided in this article is general information only and does not take into account your personal circumstances, financial situation or needs. Before making a financial decision, you should read the relevant product disclosure statement and target market determination to consider whether the product is right for you and whether you should obtain advice from a professional financial adviser.