Money Dilemma
Jun 29, 2022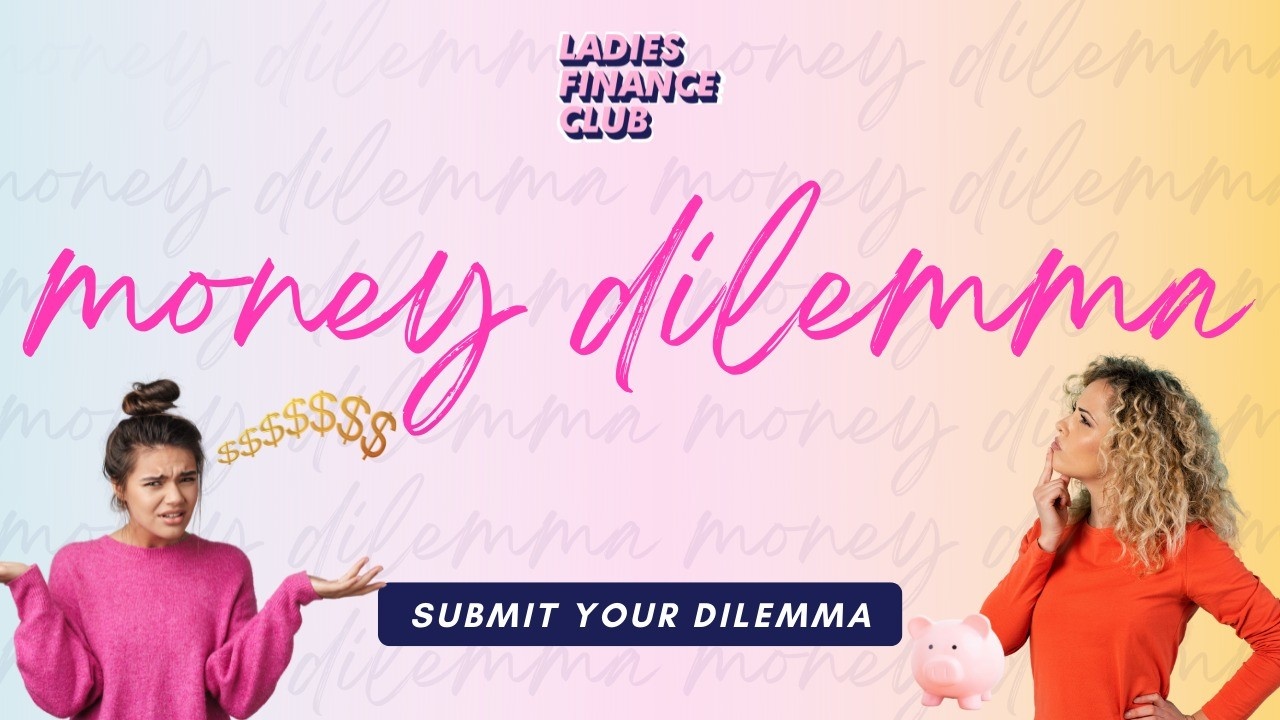 We have asked a few ladies about their money dilemmas. Here's what they have said:
Money Dilemma from Laura, 31, Melbourne:
"How do I reinvest my dividends?"
Answered by: Molly Benjamin, Founder of Ladies Finance Club

in June 2022
A 'share registry' is a company that, on behalf of a company, manages the registry of shareholders for that company. The registry has the following responsibilities:
🤑 Recording changes in share ownership
🤑 Issuing shareholding statements and comms
🤑 Manages dividend payments, bonuses and rights issues.
1. When you purchase shares or ETFs you will need to visit the website of the share registry and create an account in order to instruct them on how to treat your dividends, etc. Brokers don't manage this. Some big ones in Australia include Link Market Services and Automic Group, BoardRoom Limited and @computershare.
2. If it's your first time logging in you'll need to register with your HIN number on the share registry - which will be on the letter you'll receive from them. Not sure who yours is you can use the ASX Share Registry Search tool.
3. Once logged in you can edit your details, your communication preferences (from post to email) and if you want your dividends to be reinvested into the company (meaning instead of getting that money into your bank account the money will be reinvested into more shares and ETFS in that same company/fund.) If the dividend payout was $100 and the shares or ETFS were $50 each would get two units/ or two shares reinvested instead of $100 in your bank account.
WTF Molly what's a dividend - like this video says when a company makes a profit they sometimes share a bit of that profit with their shareholders (aka you). But it's important to remember not all companies pay dividends.
Some companies (especially start-up phase, tech etc) are really focused on growing so they like to reinvest all the money back into themselves and not the shareholder - the idea being that you will make money from the company's growth not dividends.
---
Money Dilemma from Emma, 34, Sydney:
"I am thinking of using a buyer's agent but not sure what they charge - I don't want to be ripped off."
Answered by: Rhiannan Jenkins, Buyers Agent & Property Consultant at Hunter James in June 2022
What does a buyer's agent charge?
Buyer's agents typically charge either a fixed fee or a percentage of the purchase price. With fixed fee pricing, the fee is usually quoted upfront and generally will not change irrespective of the purchase price of the property, unless otherwise agreed.
A fixed fee may vary depending on the client's budget. For example, a buyer's agent may charge based on a sliding scale e.g., up to $650,000, $650,000-$1,000,000, $1,000,000+. Or the buyer's agent's fee may be based on the complexity of the search, such as how scarce the property is, the likely timeframe to purchase, or the amount of resources required to fulfil the search.
A fixed fee can also vary depending on the type of service. For example, a buyer may need a full search service which typically includes researching, searching, inspecting, reporting and negotiating/auction bidding. Or the buyer may have time and skills to research and inspect themselves and instead, only require a buyer's agent to evaluate and negotiate a property on their behalf. Different levels of services will attract different fees.
The second fee model is calculating the fee as a percentage of the purchase price of the property. Fees typically range between 1%-2.5% of the purchase price but can vary greatly depending on the location and the individual buyer's agency/agent. The percentage is usually quoted upfront but of course, the final fee is unknown until the buyer purchases the property.
On a final note, if the "buyer's agent" is not charging you a fee for the service, ask them how they are getting paid. If they are being paid by another party to the transaction e.g., a property developer, then their interest is it is to serve the developer and effectively sell to you. Always ask how they are being paid.
Do you have your own money dilemma? Share it with us! Send us your money dilemma here.