Member Spotlight
Sep 13, 2022
Every week, we will be interviewing one for our LFC members to get to know and inspire us their money goals! 🤑
---
Business name: Plain Jaya
LFC: What made you want to start a business?
PJ: I've always had a voice in the back of my mind telling me that I should do something of my own, but there's always been something else more pressing to do - work priorities, having kids, going back to work, more work priorities... Since I started working from home, I've had more time to think about what to do and where to start a business. When I joined LFC I found that there are so many resources available and so many people to reach out to for help, I was able to slowly make a start.
LFC: What was the last thing you invested in (could be yourself, tools, ETFs, etc)?
PJ: The last thing I invested in is my business, but I also invest in shares and ETFs Before making a financial commitment to starting my business, I was investing $250 a month split across shares and ETFs. Since setting up my business, I've reduced this to $100 per month, but once I'm making good sales, I will put this back up to $250 a month.
LFC: How do you budget?
PJ: Head. buckets, spreadsheet, app. I budget using a spreadsheet, nothing fancy it's very basic.
LFC: The biggest learning from LFC
PJ: So many!! My first session was with you and Danielle Ecuyer on investing and ETFs and I have come a long way since then! My favourites have been the session with Meggie Palmer on prepping for your performance review, Crypto investing, and the session with Anaita Sarkar on selling online. I brought her book afterward and it's been so valuable! I've also loved sessions in tax and all of the Financial Foundations videos.
LFC: Best money advice you got as a child?
PJ: My family was immigrants moving from East Africa to the UK in the 1970s. Their opinion on money is so different to mine now, but they have always taught me not to accumulate unnecessary debt - only buy what you can afford, don't take a loan out to go on a holiday, work hard and live within your means.
LFC: Where can we check you out?
PJ: You can find me at plainjaya.com.au or on Instagram at @plain.jaya.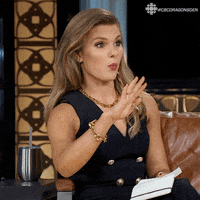 Want to come into the spotlight? Share your wins with us! Email [email protected] and we will send you the form to fill out. 🎉