20 ways to get money savvy in 2020
Nov 02, 2020
By Betsy Westcott and Molly Benjamin
Career-wise, things are pretty good… You've got some fab stuff in your wardrobe and you're all about brunch and international travel. But somewhere inside that little voice starts to speak up, telling you to take more control of your cash.
Well, it's the start of a new decade and we have put together 20 awesome and simple things you can do in 2020 to help you be the financial adult you know you can be.
But hey, we get it. It's the start of the year, you've just gone back to work and the post-holiday blues are kicking in. So if all this is a little too much right now, jump on to Ladies Finance Club's website and sign up for our free 14-day money challenge.
1. Start an OMG Fund (also known as an emergency fund)

Aim towards putting $1000 into a high interest and fee-free savings account separate to everyday banking accounts.
Once you have that $1000, build up this fund with three to six months' worth of living expenses (such as rent, mortgages payments, bills, food) how much it costs to be you. This is used in emergencies such as "OMG the car broke down!" or "OMG I need a root canal". What it's not for is "OMG I need those Spice Girls tickets" or "OMG shots for everyone!".
2. Debt me outta here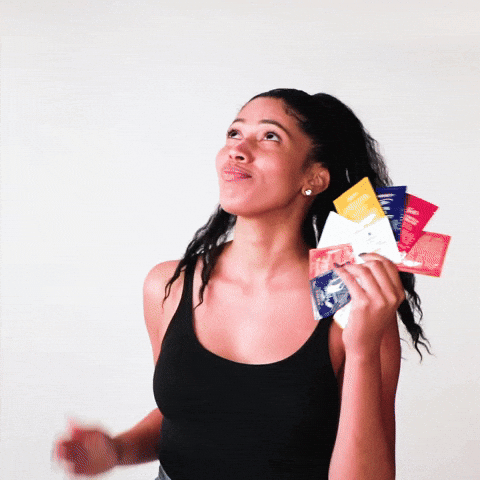 Put a plan in place to say goodbye to your bad debts using the snowball method. (We are talking Afterpay, Zippay (all the pays), speeding and parking tickets, credit card debt, personal loans, IOUs, car loans etc.
Write down all your debts from smallest to larg
Make minimum repayments on all your debts except the smallest one.
Pay off as much as you can on your smallest debt until it's paid off.
Repeat until all debts are paid off.
Celebrate when you're debt-free!
Download our free template here
3. Remove temptation from your inbox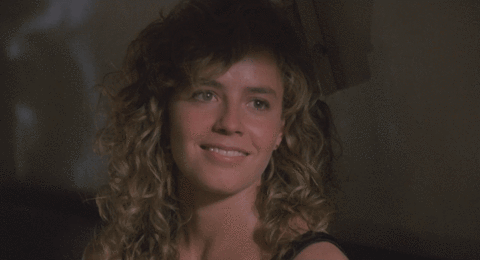 Unenroll from marketing campaigns tempting you to spend with one click by visiting https://unroll.me/
4. Educate yourself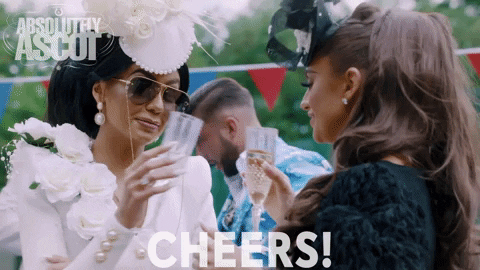 Go to events and workshops like the ones run by Ladies Finance Club that will teach you how to get money savvy with like-minded women… All with a glass of prosecco in hand.
5. Consolidate your superannuation into one fund
By consolidating your superannuation into one fund you're reducing the fees you pay, the paperwork and not to mention it makes keeping track of your super a whole lot easier. In fact, by consolidating your super you can be saving hundreds in fees every year. Go to myGov account to consolidate and find your lost super (it takes 10 minutes). The only part that will take you time is the time it takes to remember myGov password (#WTF?).
6. Boost your superannuation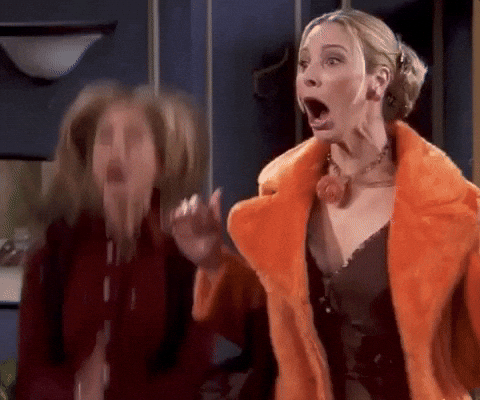 Sign up to Super Rewards – what this means is that every time you shop online (Woolworths, The Iconic, Lorna Jane, Apple, Freedom and more), you earn cash rewards that are paid by the retailer directly into your Super account. We were impressed too. The retailers pay anywhere between 1-10% of your purchase into your linked super account! #ChaChing
7. Get aboard the round-up train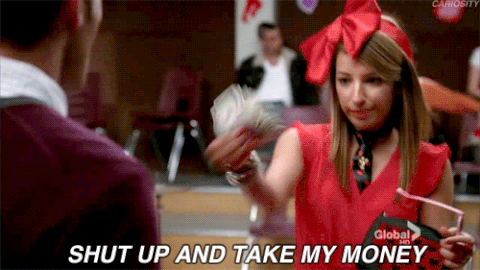 Use everyday purchases to boost your savings. For example, you buy a coffee for $3.50. The purchase is rounded up to the nearest dollar ($4.00) and the difference ($.50) is paid into your savings, investment, or super account. Check out financial institutions that all offer roundup options like Raiz, Up Bank, Longevity App and CUA.
8. Automate your money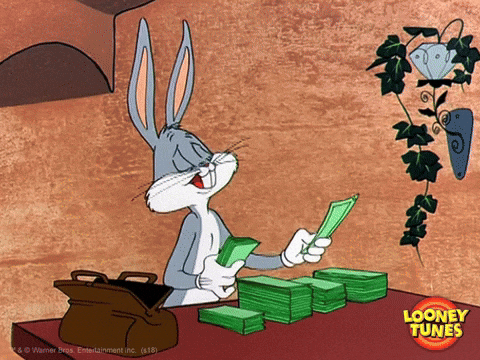 Log into your bank and set it up in a few clicks so that when your first 2020 paycheck hits your savings account, it doesn't just sit there ready to spend. Instead, 50% automatically stays in your expenses account for all your everyday living expenses, 30% goes into a 'fun money' account for all your splurges and 20% goes towards long term saving and wealth creation.
9. Read books to up your money game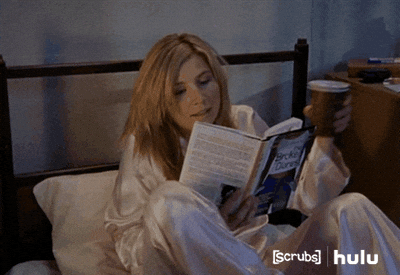 We love the Barefoot Investor and Unf*ck your Finances. Check out our list here.
10. Listen to podcasts
We heart Season 1 of the Pineapple Project which breaks down smart saving, how to earn more and even demolish your debts in juicy, bite-sized chunks
11. Make your own lunches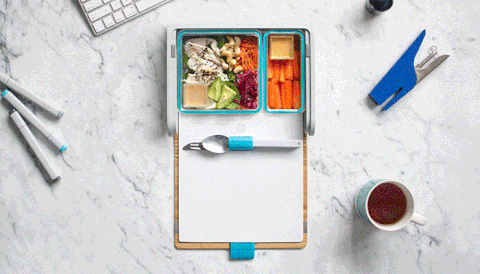 By making your lunch at home you can save up to $50 a week on your food bill. Across a year, that's $2600 (the cost of a holiday). To make it easier, simply make an extra dinner serve at night and pack it up ready for lunch the next day. Or just have one day a week where you 'treat yo self' and buy lunch.
12. Take a keep cup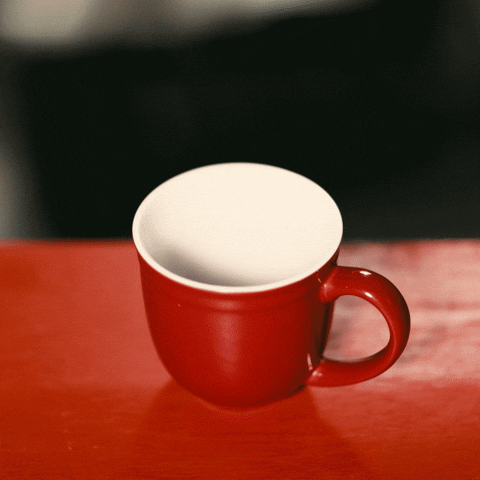 Save money on coffee by using a keep cup – most cafes will give you a discount for bringing your own cup. Not to mention you're helping to reduce your environmental impact at the same time.
13. Put 24 hours between you and a purchase Keep the items in your cart for 24 hours and if you still must have it the next day … Go for it.
14. Say no to the pink tax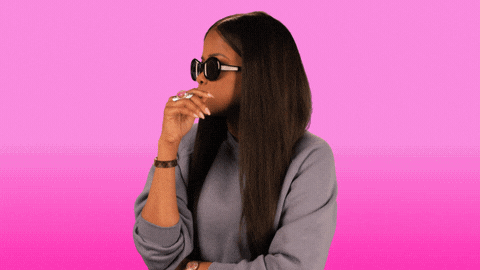 This phenomenon affects the ladies. Put simply, women pay more for everyday items such as t-shirts, deodorant, shampoo, razors compared with their male counterparts. Check this out. To avoid it, shop in the men's section.
15. Up your income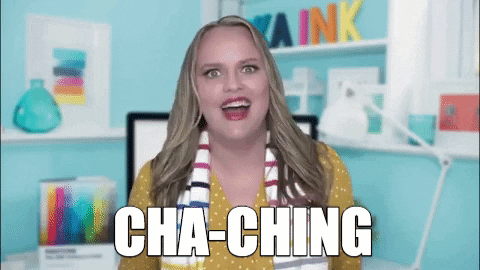 By increasing your income you will have more money to save and use to grow your wealth. Start a side-hustle (check out Lady Startup for inspo) or look at earning additional income by renting your car on Car Next Door, listing a spare room on Airbnb, driving for a ride-share company or tutoring.
16. Say goodbye to bank fees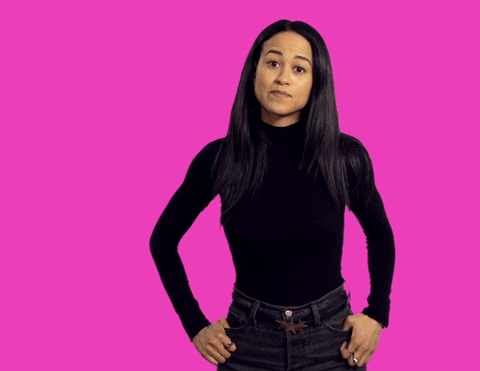 Bank with a financial institution that has no account fees, overdraw fees, statement fees or minimum deposit requirements such as ING, NAB, 86400, Up Bank, Credit Union Australia, Suncorp or Macquarie Bank.
17. Switch to Save

Compare energy suppliers to make sure you're getting the best deal. Visit the Australian Government's Energy Made Easy website. If you also call up and say you're looking around they might offer you a discount…what's the worst that happens? they say no…
18. Sell your old and your family's stuff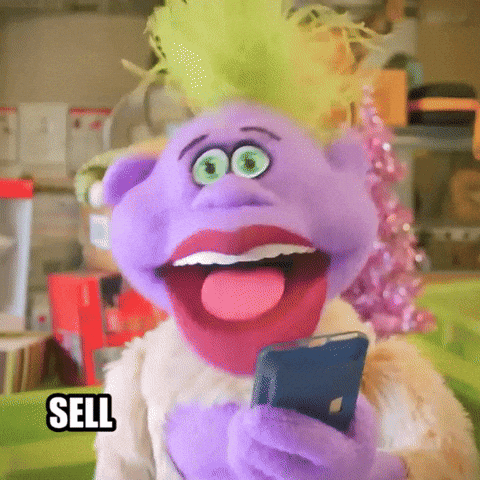 You will be surprised with how much you can make selling your stuff online and if not yours your family's. Items such as clothing, sporting equipment, kids toys, books, furniture, jewellery and vintage items sell super well. Head over to Facebook Marketplace, eBay or Gumtree (or Etsy for any vintage pieces).
19. Start investing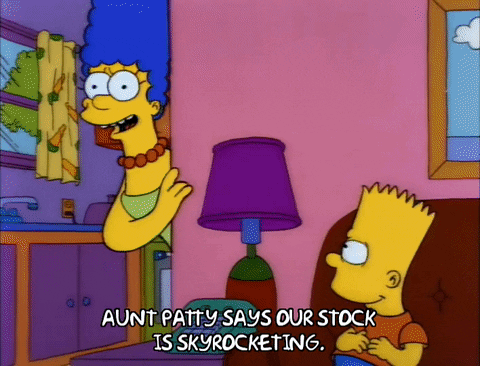 You can begin investing with a small amount of money. Today there are wonderful 'robo-advisors' such as Stockspot and SixPark which can get you started investing easily, safely and with a small amount of money.
20. Give
We live in one of the luckiest and most prosperous countries in the world. For most of us, we have a roof over our head, food in our belly and clothes to wear. Not everyone has the pleasure of living like this so where you can, give to the less fortunate. Not only does it make you feel good, but it can also be financially rewarding at tax time. As long as your donation is $2 or more, and you make it to a 'deductible gift recipient' charity, you can claim the full amount of money that you donated on your tax return. Ladies Finance Club donate to https://sharethedignity.com.au/