Meal Prepping: Because Takeout Isn't a Long-Term Financial Plan
Apr 04, 2023
By Molly Benjamin
(FREE TEMPLATE BELOW)!
Meal prepping - it's like having your own personal chef (I mean it's you) but you cook once and then you're pretty much done for the week!
It's the ultimate secret weapon for saving money on food! It's like a ninja move that strikes your grocery bills #kaching! Groceries are one of our biggest household expenses and if you hadn't noticed are getting more $$$$.
And if you're like us and love a good organic product... OOF! Feeling the pinch! Anyone else experienced overpriced, average avocados?! Ya, the definition of disappointment. So we've been on the hunt reviewing different services that can support our love for organics (and our wallets!).
If you're sitting there and thinking "that's absolutely not possible." We thought that too... until we met Part&Parcel. They've helped deliver a WHOLE LOTTA meal prepping ideas below, and are bringing organics back into Aussie's lives.
Are you looking to budget without compromising on your values? Look no further than Part&Parcel. With access to 1,000+ household staples at reduced prices, you can save over $1,000 each year. Their products are curated to be healthy, ethical, and sustainable, with a focus on organic and local options. Plus, it's never been easier to shop consciously with doorstep delivery available nationwide. Proudly partnering with and championing Australia's most ethical brands, they're committed to promoting worker welfare, sustainable packaging, and healthy soil, allowing customers to make a positive impact with every purchase.
DISCOUNT CODE: ladies-save-25

✔ One time use

✔ First orders only

✔ The value must be $99+
They're a food shopping delivery service exclusively for Australian made, organic products (heaven). AND! You save up to 30% on retail prices... 30%! If you're thinking "but HOW are they doing this?" Well, they want to make the organic life more accessible.
So when you're meal prepping, try Part&Parcel for your organic staples that you simply can't sub (and save instead). Now let's start COOKING!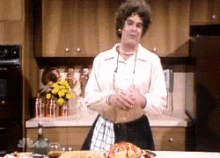 What are easy meals to prep?
You don't need to be Julia Child to make these meals, just a little bit of prep time and some creativity. Here is some inspiration (and possible cause for salivation!):
For Lunch / Dinner
Chicken and vegetable stir fry: Stir fry your favourite veggies like broccoli, carrots, and bell peppers with chicken breast and a simple sauce made with soy sauce, honey, and ginger. Serve over rice or quinoa.
Vegetarian chilli: Cook up a pot of vegetarian chilli with canned beans, diced tomatoes, and spices like chiili powder and cumin. Serve with rice, crackers, or cornbread.
Turkey meatballs with roasted veggies: Make a batch of turkey meatballs with breadcrumbs, egg, and herbs like parsley and oregano. Serve with roasted veggies like sweet potatoes, Brussels sprouts, and carrots.
Pasta salad: Cook up a big batch of pasta and toss with veggies like cherry tomatoes, cucumbers, and bell peppers, along with a simple dressing made with olive oil, vinegar, and herbs like basil and oregano.
Baked sweet potato and black bean bowls: Roast sweet potatoes in the oven, then top with black beans, avocado, salsa, and cheese. Serve with a side of quinoa or rice.
Chicken fajitas: Cook sliced chicken breast with bell peppers and onions, then serve with tortillas and toppings like cheese, sour cream, and guacamole.
Quinoa and roasted vegetable salad: Roast veggies like zucchini, eggplant, and cherry tomatoes, then mix with cooked quinoa and a simple dressing made with olive oil, lemon juice, and garlic.
Lentil soup: Cook lentils with diced tomatoes, carrots, celery, and onions, along with herbs like thyme and bay leaves. Serve with crusty bread or crackers.
Salmon and roasted broccoli: Roast salmon fillets with broccoli and a simple seasoning like lemon and garlic. Serve with a side of rice or quinoa.
Rice bowls: Cook up a batch of rice and add your favourite protein, veggies, and sauce. You can switch up the ingredients each week to keep things interesting.
Roasted veggies and protein: Roast a tray of your favourite veggies and a protein source like chicken or tofu, then portion them out for the week.
Sheet pan meals: Roast veggies and protein on a sheet pan with your favourite seasonings and spices, then divide into containers for easy meals throughout the week.
For Breakfast
Egg muffins: Whisk eggs, cheese, and veggies like spinach, tomatoes, and bell peppers in a muffin tin, then bake until set. These are great breakfast options that can be reheated throughout the week.
Overnight oats: Mix oats, milk, and your favourite toppings like fruit and nuts in a mason jar, then let it sit in the fridge overnight. In the morning, you'll have a delicious breakfast ready to go!
You can also cook up a heap of rice, sweet potato, beans, carrot sticks, broccolini, quinoa or boil eggs to have as well ready for a snack!
And let's not forget about the leftovers - they're like a treasure trove of food that just keeps on giving! You can use them in all sorts of creative ways and even turn them into new dishes. It's like a game of culinary Tetris, but with food, and the only thing you're losing is the high cost of eating out. #Boom serve that up to me!
Make your food last longer
To make your food last longer, invest in some top-notch food storage containers that can withstand anything, from a zombie apocalypse to little fingers. Think airtight lids, freezer bags, mason jars, and even a vacuum sealer if you want to get fancy. Always get clear so you can see what is in them (you're welcome 💁‍♀️).
Comment below on your favourite food you like to prep!
Also to make it easier download our Meal Prep Template here.